Living with PDA: Perspectives of the Family, the Child & Useful Strategies
A lecture from Jane Sherwin, author of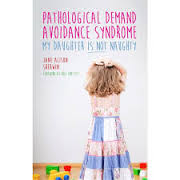 Following her successful presentation in Leeds in March 2015, Jane is coming to Leeds again (the Thackray Medical Museum)  to talk about living with PDA, including useful strategies for dealing with PDA and discussing the perspectives of the family and the child. There will be a 'Question & Answer' session with Jane at the end of her lecture and a chance to 'mingle' and with other attendees before the lecture and during the interval.
She recently spoke at the National Autistic Society conference on PDA, so if you didn't make it to Birmingham, this is an opportunity not to be missed.
They are £21.83 (including Eventbrite fee) and any profits are being split between The Jigsaw Tree & The PDA Society
What is PDA?
PDA is one of the Autism Spectrum Conditions and is best described as 'an anxiety-based need to control'.
The following description is from The PDA Society:
People with Pathological Demand Avoidance Syndrome (PDA) will avoid demands made by others, due to their high anxiety levels when they feel that they are not in control.
The central difficulty for people with PDA is their avoidance of the everyday demands made by other people, due to their high anxiety levels when they feel that they are not in control. Many children avoid demands to some extent, but children with PDA do so to a far greater level than is considered usual. This is why it is called pathological.
People with PDA tend to have much better social communication and interaction skills than other people on the spectrum, and are consequently able to use this ability to their advantage. They still have real difficulties in these areas though, usually because they need to control the interaction. They often have highly developed social mimicry and role play, sometimes becoming different characters or personas.
Who is Jane Sherwin?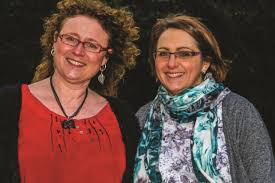 Jane Sherwin (left) and Helen Teasdale (right) from The Jigsaw Tree
Jane began a successful career in the family business at the age of 19. When her daughter began displaying difficulties in school, eventually being diagnosed with PDA, Jane gave up work to concentrate on being her daughter's carer, teacher, advocate, psychologist, psychiatrist and her mum, all rolled into one. The same drive that made her successful in the workplace was now concentrated on her family and a need to understand what drove her daughter's unique difficulties. Jane's knowledge of PDA has been self taught, through literature, media and life experience.
Registration starts at 13:30 and the presentation will commence at 14:00. We look forward to welcoming you to this event!